Whether you're downsizing homes after the kids leave for college, or you are ready for an active adult 55+ community, you're keeping some of the "good stuff" for your kids and grand kids, right?  Thinking they will jump at the chance to own your antique furniture, figurine collection, china dishes, etc. when you are gone.
But did you ask your kids if they want specific things?  Or if they REALLY want your house full of wooden antique furniture?  For example, if you're storing that turn of the century antique china cabinet for your son (but have yet to ask him if he WANTS it) then keep reading.
I recently read the article, "Sorry, Nobody Wants Your Parents' Stuff" by Richard Eisenberg and instantly knew this was a great topic for discussion. Please read the full article here if you are interested, I'd love to hear your comments! While the full article is quite long, here are a few of the tips from the author I thought were worth reading and sharing.
8 Tips for Home Unfurnishing (Advice for boomers desperate to unload family heirlooms)
What else can you do to avoid finding yourself forlorn in your late parents' home, broken up about the breakfront that's going begging? Some suggestions:
1. Start mobilizing while your parents are around. "Every single person, if their parents are still alive, needs to go back and collect the stories of their stuff," says Kylen. "That will help sell the stuff." Or it might help you decide to hold onto it. One of Kylen's clients inherited a set of beautiful gold-trimmed teacups, saucers and plates. Her mother had told her she'd received them as a gift from the DuPonts because she had nursed for the legendary wealthy family. Turns out, the plates were made for the DuPonts. The client decided to keep them due to the fantastic story.
2. Give yourself plenty of time to find takers, if you can. "We tell people: The longer you have to sell something, the more money you're going to make," says Fultz. Of course, this could mean cluttering up your basement, attic or living room with tables, lamps and the like until you finally locate interested parties.
3. Do an online search to see whether there's a market for your parents' art, furniture, china or crystal. If there is, see if an auction house might be interested in trying to sell things for you on consignment. "It's a little bit of a wing and a prayer," says Buysse.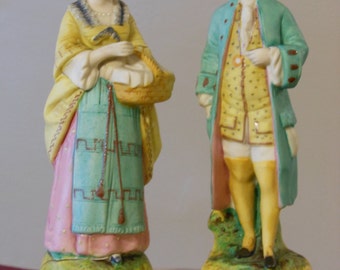 That's true. But you might get lucky. I did. My sister and I were pleasantly surprised — no, flabbergasted — when the auctioneer we hired sold our parents' enormous, turn-of-the-20th-century portrait of an unknown woman by an obscure painter to a Florida art dealer for a tidy sum. (We expected to get a dim sum, if anything.) Apparently, the Newcomb-Macklin frame was part of the attraction. Go figure. Our parents' tabletop marble bust went bust at the auction, however, and now sits in my den, owing to the kindness of my wife.
4. Get the jewelry appraised. It's possible that a necklace, ring or brooch has value and could be sold.
5. Look for a nearby consignment shop that might take some items. Or, perhaps, a liquidation firm.
6. See if someone locally could use what you inherited. "My dad had some tools that looked interesting. I live in Amish country and a farmer gave me $25 for them," says Kylen. She also picked out five shelters and gave them a list of all the kitchen items she wound up with. "By the fifth one, everything was gone. That kind of thing makes your heart feel good," Kylen says.
7. Download the free Rightsizing and Relocation Guide from the National Association of Senior Move Managers. This helpful booklet is on the group's site.
8. But perhaps the best advice is: Prepare for disappointment. "For the first time in history of the world, two generations are downsizing simultaneously," says Buysse, talking about the boomers' parents (sometimes, the final downsizing) and the boomers themselves. "I have a 90-year-old parent who wants to give me stuff or, if she passes away, my siblings and I will have to clean up the house. And my siblings and I are 60 to 70 and we're downsizing."  This, it seems, is 21st-century life — and death. "I don't think there is a future" for the possessions of our parents' generation, says Eppel. "It's a different world."
Comments from the original article, that I thought were interesting:
Merilee Campbell Bridgeman: My children have already told me they don't want any of our antiques because they don't care for 'brown furniture.' Drives me crazy that they prefer cheap furniture made of pressed sawdust and glue, but what's a mom to do?
Ellen Schrader Stutts: Just went through this with my 91-year-old mother's things. Gorgeous refinished furniture that went for fire sale prices at an estate sale… We ended up donating truckloads of stuff to the local shelter and thrift store. Heartbreaking.
Beth Shanna Carpenter: My grandparents resell china and crystal professionally. Always check with Replacements, Ltd. — they adjust their rates based on what people are looking for.
Connie Guerrera Maida: Purging my parent's home of all their possessions was the most daunting task I ever had to do!!
Julie Popovic: Please call your locally owned antique shops or vintage stores first. Small businesses like these often will come in and buy many things you think are worthless.
Michelle Rafter: We've been through this twice in five years, first when my in-laws moved into assisted living and last spring when my parents downsized… The process made me more diligent about cleaning out cupboards and drawers of my own house so my kids don't have to.
Deborah Laister Wagge: My husband and I recently moved to a new city to be close to grandchildren. I purged like crazy before the move. We will not leave a mountain of stuff for our daughter to deal with. Period.
Want to buy your next home in Arizona's east valley area?  Tom Smith is a full-time real estate professional at RE/MAX Infinity and has helped people buy and sell homes in Chandler, Gilbert and the Phoenix area for more than 16 years.
TOM SMITH | Common Name, Uncommon Results | RE/MAX Infinity | Call or Text 480-818-1384 | Email Tom@TomSellsAZ.com | Search TomSellsAZ.com | Follow on Facebook, Twitter, Instagram
Article Copy in part from "Sorry, Nobody Wants Your Parents' Stuff" by Richard Eisenberg February 9, 2017 http://www.nextavenue.org/nobody-wants-parents-stuff/